To our amazing REVcommuity of families, friends and supporters.

Thank You for making our fourth annual REVyouth Summer Arts Camp a huge success, providing a variety of art experiences, and introducing the campers to a diverse group of artists in their community.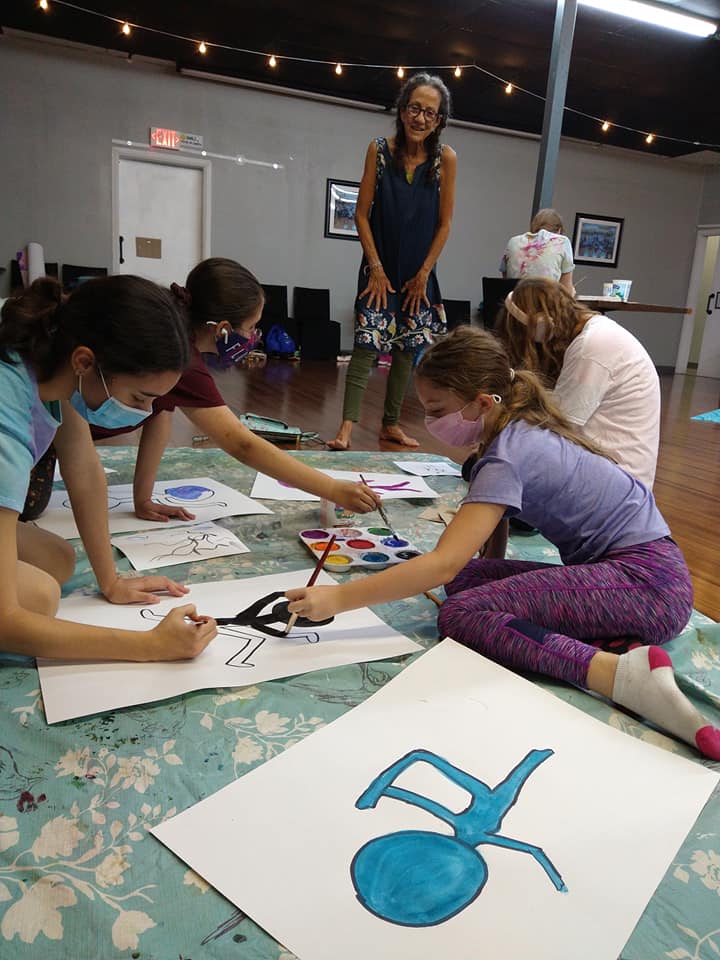 Our week began with our friend Yarrow teaching the students about artist Keith Haring and how he began his career by drawing in New York subway stations. Because we always try to focus on community, they learned about Haring's efforts to make art accessible to everyone. The students even got to create their own Keith Haring-style self-portraits.  

Our great pal Johannes "Ice" Quilitz joined us for some fun music-making. The students and Mr. D had fun creating drum rhythms while Ice provided backup with his oh-so-cool bass!!

The multi-talented REVolutions Dance teacher Calandre Kielich, aka CJ, aka Crazy Jane, is a photographer as well as a dance teacher. She taught the students about how light is used to create photographs.

We had a visit from the Bay Pines VA medical center arts therapy department. The students got to create music using bells from the Veterans bell choir and learned about how music therapy is helping veterans returning from combat.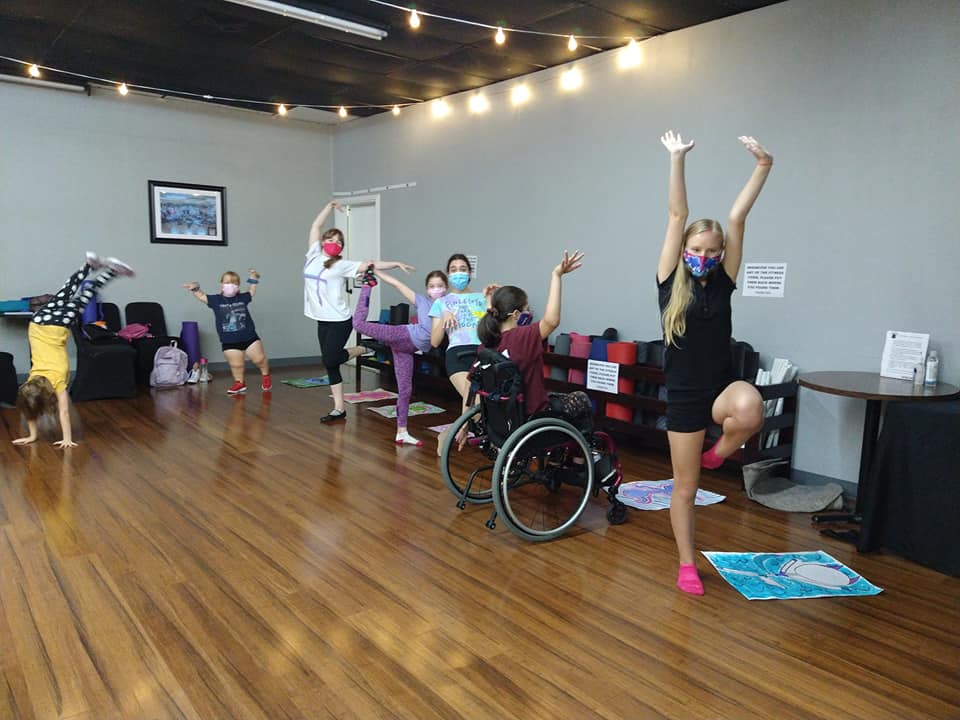 Of course, our camp has plenty of dancing. This year, REVolutions Dance teacher Matilda gave the gang some lessons on creating dance for video. Check out how much fun they had making this short dance video.

After a super fantastic week in the studio, we took our campers on a field trip to downtown St. Pete to see some treasures of St. Pete. They visited the Studio@620, went to the Morean Arts Center to see the Chihuly exhibit, and checked out some amazing street art and murals.  

We have to give a ton of thanks to Mr. Bob Devin Jones who gave the gang a tour of the exhibit and regaled them with wonderful stories about his amazing career and how the studio got started. The campers learned that Bob and Mr. D became friends when REVolutions Dance was the very first dance company to perform at the studio. 
---
Testimonials:

"I had the time of my life, and I can't wait for next year's dance camp!"
- Hailey age 20 (REVcamper)
"The RevYouth summer camp provides my daughter an opportunity to experience a variety of physical and artistic activities while learning cooperation, self-expression and collaboration. The wide-variety of pursuits throughout the week such as yoga, dancing and drumming taught by individuals from all over with various backgrounds topped off by a field trip visiting local art museums and artists makes for a camp experience unlike any other we've found."
- Amy Rubio O'dell (parent)
" I think that Revolutions Dance summer camp was amazing! They are so kind and thoughtful to everyone and meets everyone's needs without making it a big deal. There is no negativity at all and people of all abilities can join. I feel like this was an excellent show of people with disability are no less powerful than people without."
- Lydia Devitt age 11 (REVcamper)